Fiction Friday – new releases and great deals
January 17, 2014
Every Friday I'm going to (attempt to) list any great looking books or deals I've come across earlier in the week. Often, I won't have read these books myself yet – seeing as I'm supposed to be writing one (!!) – but they're deals or books I thought looked good enough to share. All links – for ease of linking – are to Amazon.com but most, if not all, of these books are available on all platforms including paperback. Hint, if you are in Canada or the UK (etc) and want to buy just change the .com in your browser to .ca (etc).
Okay, I was crazy excited that Scott Fitzgerald Gray (aka editor extraordinaire) released a new book this week. I immediately snatched it up, but haven;t found the time to crack it open yet (hopefully this weekend). Sidnye is a young adult speculative fiction and the sequel is due out in a month!! YAY!
Also new this week is Kellie's Diary #4, a horror/zombie graphic novel by Thomas Jenner and Angeline Perkins. Kellie's Diary #1 is currently available free and has a 4.2 star rating over 127 reviews!!
Russell Blake's Black will be FREE TODAY ONLY!! Yes, a freebie from the author everyone has been talking about this week, including the Wall Street Journal and The London Times. 4.3 stars over 42 reviews!
Also new and free from Jan 17th to the 19th is Death, This Way Do Come by Cleve Sylcox. This is brand spanking new, so grabbed it while it's free! If you like what you read please consider leaving Cleve a review, because honest reviews really do matter!!
Suzy Stewart Dubot's  novella Garnets is $0.99 instead of $2.99 on Smashwords (aka any format) when this coupon is used in the next two weeks: RE82X. Young adult fantasy romance regency fiction? Interesting!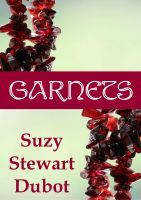 Last but not least, Author Elizabeth Jasper's Meggie Blackthorn – a story about coming of age in Newcastle, England in the 1960s –  is free from January 17th to the 21st. It ranks 4.8 stars over 13 reviews!!