Fiction Friday #7 – great $ 0.99 deals & freebies
February 21, 2014
Note: Every Friday I'm going to (attempt to) list any great looking books or deals I've come across earlier in the week. Often, I won't have read these books myself yet – seeing as I'm supposed to be writing one (!!) – but these are deals or books I thought looked good enough to share. All links – for ease of linking – are to Amazon.com but most, if not all, of these books are available on all platforms including paperback. Hint, if you are in Canada or the UK (etc) and want to buy just change the .com in your browser to .ca (etc).
Fellow Canadian author, Mona Ingram, has put her new adult romance, Full Circle, on sale until Feb 25. It's $0.99 this week, and normally $3.99.  Hello, 4.3 stars out of 144 reviews! Nice!!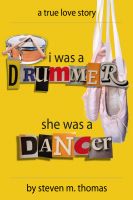 Steven Thomas has his autobiographical, I was a Drummer she was a Dancer up for FREE over at Smashwords, where you can download any format you prefer. Thanks, Steven!
Russell Blake, who has been much touted in the news these last few weeks (including the WSJ) has just put his thriller, Night of The Assassin, up for FREE!! 4.2 stars out of 336 reviews – I do hate you just a little, Mr. Blake – yes, please!
Michael Meyer has a kindle countdown deal going on for his humorous satire, The Famous Union, right now. It's only $0.99 thru Sunday. FYI – Michael also shared his seafood stew with the blog for the very first Writer Wednesday of 2014.
And last but not least, Lee Hansen is offering her book, Castle Cay – the first novel in the Julie O'Hara mystery series – for FREE right now. Normally it is priced at $3.99. At 4 stars out of 303 reviews, I kind of hate Lee almost as much as I do Russell … just based on reviews – they are both great people – LOL!!